METALKOTE - Epoxy 2 TP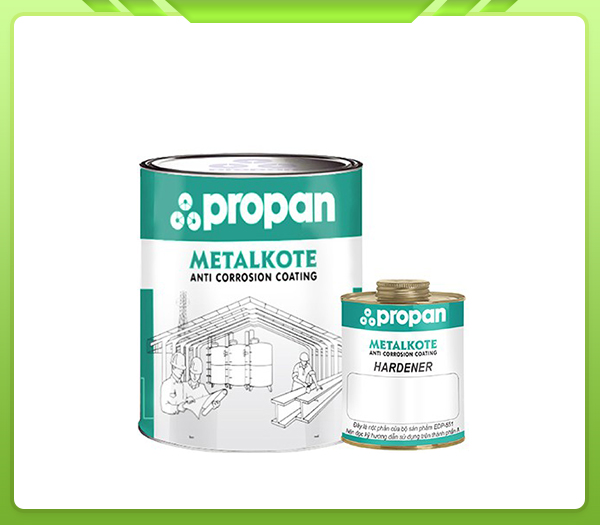 METAKOTE PRIMER EDP - 551 is a Polyamide cured Epoxy primer containing zinc phosphate which resists corrosion. EDP-551 has high mechanical strength, construction corrosion resistance, and outdoor protection. These products are used for structures and tools made of steel, metal, galvanized, as well as indoor equipment only need to be protected once.
ADVANTAGES
Used for mechanical machinery due to the high resistance to mechanical impacts.

An effective anti-rust and anti-corrosion protection layer.

Excellent adaptability in harsh environments such as the sea and industrial zones.

Excellent hardness and adhesion.
APPLICATION PROCESS
- Clean surface from dirt and rust spots with wire brush and sandpaper.
- Stir well and add gasoline according to the ratio:
+ 10 - 15% if using roller or brush.
+ 25 - 30% if using a spray gun.
- Paint the above mixture on the surface to be painted (the thickness of the film after drying should be 40 - 60 microns). Wait to dry.
- After drying, apply 1 - 2 coats (if desired) to finish.